This week I went to the thrift shop, and I saw rack upon rack of vintage denim jeans. It blew my mind that there were so many options to choose from. But, when you are standing inside this treasure trove of pants, you will need to remember the 4C's of jean shopping to stay on the right track.
Remember:
Fit

Silhouette/Cut

Condition and Wear on Fabric

Color of Denim
When you apply these 4 factors while you are shopping, you might just come across a pair of jeans that fit just right— very Sisterhood of the Traveling Pants style. But then, when you take them home and try them on again… you might just realize that they don't really have that much personality (this has happened to me more times than I'd like to share).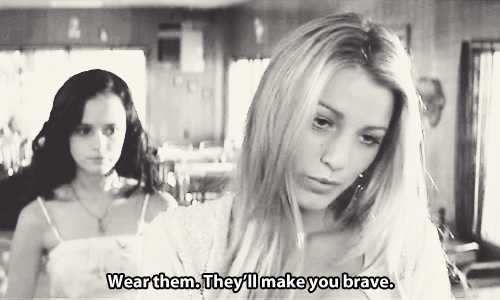 But, if you keep scrolling, you will see an easy example of how to add some personality and pizazz back into those plain ole' classic pair of thrifted jeans you have sitting in your closet. LEVI-it to me to guide you through this project! 😉
WATCH BELOW:
(and turn your volume up for nice background music!)
HOW TO PAINT ON DENIM:

Step One: Prepare Your Design
For this pair of jeans, I chose simple white flowers under the left pocket, but you can choose whatever design you'd like. I would recommend using Google to search for ideas or a Pinterest board like this one. To sketch your design, you'll need to lightly sketch it out with chalk, a pencil, or a metallic fabric pen.
Step Two: Get Your Paints Ready
First, you have to gather all of the acrylic paint colors you need for your design. Among these colors, you need to have white paint to paint your first base coat. This base coat helps your colors shine through, and also prevents cracking! I would recommend placing your paints on a paint tray.
Step Three: Paint Your Pants
Now, you can begin adding color to your design. I recommend using light strokes and dabs, instead of thick globs of paint. Honestly, wild, haphazard strokes give the piece a more laid back and artistic feel so don't be afraid to mess up. The beautiful thing about painting is that you can always paint over it if you make a mistake!
Step Four: Let Your Jeans Dry
You're done! See how easy and fun that was? Just let your jeans dry overnight, and then the next day turn them inside out and wash them alone in cold water. Let them air dry, and VOILA! You are now an artist.