Have you ever wanted to secretly hide something away in a tasteful and aesthetically pleasing way? How about your jewelry, handwritten notes, or money? Perhaps, inside of an old book would do instead of a clunky storage container?
That is why I am sharing this fun way to repurpose old books from the antique/thrift store. Keep reading!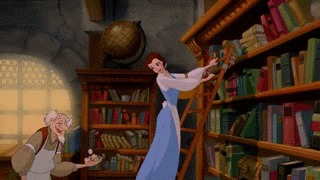 How To Make An Upcycled Storage Box
Turning an old antique book into a storage box is a great way to hide away your tiny treasures or store your memories in a keepsake box. They are a simple, but also the most beautiful and seamless storage option. Let's begin.
1: First, you have to track down an old book that you like. But, you have to forget everything you know about shopping for books because…. for this project you will have to judge a book by it's cover (GASP)! Stores like the one pictured below are great because they sell beautiful books for super cheap!
2: Then once you find a book, you will need to take it home and glue the front pages to the cover with craft glue and close the book. When the glue is all dry, you need to apply the glue around the edges of the book so the pages do not peel up. To be safe, I would place wax paper in between the glued pages and the rest of the book.
3: Next, draw a rectangle on the first page of the book. It should be about one inch from each side. And then begin to cut the rectangle out using a craft knife. You may have to go over it a few times to cut through all of the pages, but you will get there eventually. Once you finish cutting to the bottom, remove the middle of the pages from the book that you have cut out.
4: Then, you need to seal the rest of the pages with glue. This part is a bit more time consuming, but I promise it'll be worth it int the end!
5: After the pages are dry, you are basically finished. But you can add a few extra additions if you'd like to. For example, you can place an envelope on the back of the front cover to slide small pieces of paper into (pictured above). Or, you can add a latch to the book to keep it shut. You may even take scraps of paper from the pages you cut out and add them into the center of the book like the image above!
6: You're done! You can now place whatever trinkets you'd like inside and put it on a bookshelf! No one will ever know!
Shhh… it'll be our secret! 
ENJOY!
-Alexandria