As you know, this blog is constantly talking about things you can create from old items, and also ways to make your living space better by implementing vintage pieces into it. Homemaking is something that is near and dear to my heart and I want you guys to have the best available resources to making your home feel like home! That is why I am highlighting my good friend, Paris, and her blog on homemaking in a small space–"Home in a Shoebox". If you are in college and live in a dorm, or if you live in a big city with a small apartment, Paris's tips will be very helpful for you.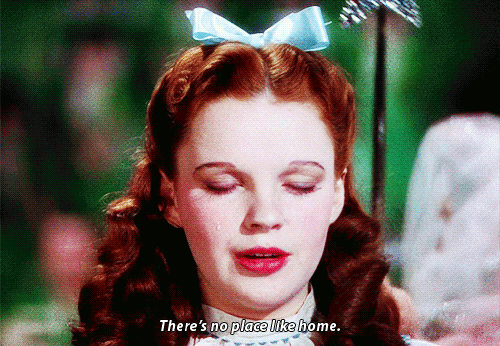 Paris is really great about being budget conscious with her design choices, which is definitely a core value we also have here at Old Things Made New. She does an excellent job at pointing out the small details that really make a home feel cozy, relaxed, and neat. If you are interested, she has posts about hosting dinner parties in a small home and even implements some quick and easy recipes. I think you will all enjoy a lot of her posts!
But today, I'd like to highlight her post on "DIY Photo Decor" because it goes hand in hand with what we do here on Old Things Made New. This idea is simple and fun and great for anyone! Her article goes through the process of lining up the tools you will need for the project, and in a few steps she shows how you how to take apart the frame in order to take the glass out so you can paint the frame. Then, she shows you how to cut the string to use as a design on the sides of the frame to hide the string that will be tied in the middle. Finally, you are left with the cutest frame that you can display cards, notes, and pictures on in a new creative way!
Her posts are quick and easy to read, and she gives great advice on things that will help you with several areas of life such as organization or even meal planning for those who have never done it before! Overall, "Home in a Shoebox" is a blog that offers helpful advice for people who are trying to navigate the waters of moving into a tiny space because it can be difficult and uncomfortable sometimes.
We all want our homes to feel like home after a long day at school or work, and Paris is helping you make that possible! Go check it out!
-Alexandria